India's leading website designing
and development company.
Active Media 9, the web studio in Paschim Vihar, New Delhi based India's leading website designing & development company providing you the best possible solutions for your web ideas and online presence worldwide focus on Website Designing, Web Developments, Mobile Applications, Online Business Solutions, Social Media Marketing, Logo Designing and Corporate Brandings.
The company founded & established in the year 2009 by Anuj Chopra (Sr. Web & Graphic Designer) with having utmost experience of more than 10 years in his field. His passion for strong, unique designs and creative expression drive him to open his own company.
We understand that every company has a unique requirement when it comes to web designing and developments. Where our responsibility is to protect that uniqueness and make the website standout from its competitors. Unlike a run-of-the-mill website designing, we make it a point to deliver a distinctive look to your website.
Our team have the creative talent to appeal to your sence of style, the training and knowledge of current Web Development standards and practices, and the ability to turn your ideas into reality.
We'd love to design for you.❤
Have a question or need a customized website for your business ?
Feel free to call us anytime 24X7, our web experts will be happy to have a free no obligation website strategy session with you for your all doubts / queries...
Our web experts will ask you about your brand, your business nature, your business goals, your competitors, your budget and what you want from your website to achieve. After getting your all inputs, our web experts tells you how our design and developed website can empower your business.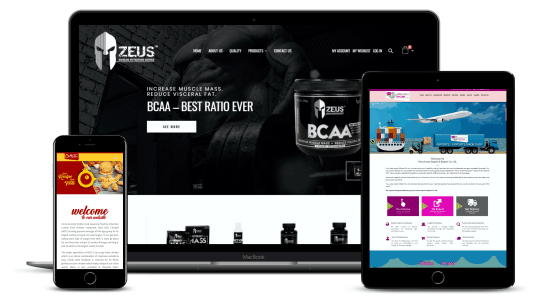 We do custom website developments for your project. {/}